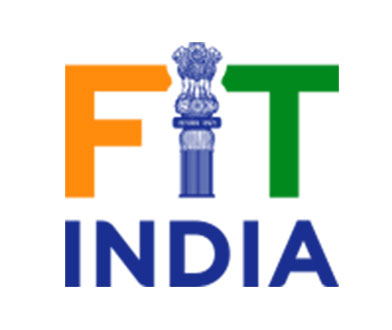 Dehradun, 28th November 2019:- School organized various activities from 23rd November 2019 to 28th November 2019 in a phased manner.
Day-1
Activity-1  On 23 Nov 2019 Yoga for the juniors as well as for the seniors was organized (GroupWise)
Activity-2  In the recess, all the students were guided by their class teachers regarding the importance of healthy food and the need to avoid plastic boxes and bottles. Action songs on the importance of fruits and act on 'simple living high thinking' were performed through which our students and parents were taught how earthen pots are better than refrigerators and RO. Steel Tiffin boxes and bottles are better than plastic items. Homemade food items and fruits are better than junk food. Outdoor games are essential for physical as well as mental fitness.
Day-2
Activity-1 24th Nov 2019 Our students performed PT, Parade rope climbing, exercise for physical fitness like
push-up, stretching etc for the awareness of the parents and the students. Famous neurosurgeon Dr. Mahesh Kuriyal had done the counseling session for the students as well as parents on physical and mental fitness and he was offered a memento for his valuable session.
Activity-2 A debate was organized in a phased manner on the topic "Promotion of unhealthy body image is affecting teens emotionally'. This activity was postponed and held on 28th Nov 2019 due to the Annual Function on 24th Nov 2019.
Day-3
25th November 2019 – After the rigorous efforts given by the students as well as the teachers for the annual Function on 24th Nov 2019 'a rest day' was given to the whole school, so that they can rejuvenate themselves for further 'Fit India Activities'.
Day-4
26th November 2019 – Poster making competition was organized on the theme 'Fit Body – Fit Mind –Fit Environment'. Students participated enthusiastically and produced their original ideas in the form of their creative drawings.
Day-5
Activity-1 27th November 2019 – Martial Arts, Zumba and skipping was organized on fitness /sports for the students.
Activity-2 A quiz was organized on fitness/ sports for the students.
Day-6
Activity-1 28th November 2019 – Essay and poem writing competition were organized on the theme 'Fit India School' for all the students. Students were awarded certificates and attractive prizes. Activity on a debate that was postponed on 24th Nov 2019 was also conducted on 28th Nov 2019.
Activity-2 Our partner state is Karnataka and the students learned Buguri and Kabbadi in the school premises.